Steampunk World – the Bizarre Artifacts.
Steampunk is a subculture and a sub genre that came about out of the scientific fantasies of inventing futuristic machines that could fulfill our dreams or fantasy. The ideas were simplistic in today's terms in that most machinery in Steampunk world relied on steam to do their magic.
Steam pumps then were characterized of gigantic brass containers or pumps with myriads of piping network and glowing vacuum pumps. This inspired the development of steam pumps like goodies that looked like steam pumps such as brass binoculars, brass glasses, brass watches and so on. But the thing was not only about brass as a material, it was more about the aesthetic design.
The Origins of the Steampunk Mentality
Nikola Tesla, James Watt and Matthew Boulton   were some genius men in the Victorian era.
Victorian Era is the period in England when Queen Victoria was in reign. This was from 20th June 1837 until her death on 22nd January 1901. This was the era that England became a super power and many farms and villages became industrial cities or offices.

By Alexander Bassano – Original uploader was Mrlopez2681 at en.wikipedia. Later version(s) were uploaded by PeterSymonds at en.wikipedia
The making of steam machines a reality by the scientists in Victorian era influenced a lot of people into believing that steam technology was the future. This in turn brought about fantasies, novels and movies on steam machines, steam fashion, steam goods, steam culture and so on.
Although the presence of Tesla, James Watt and Mathew Boulton in the Victorian era was inarguably important, it is the arts rather than the science that contributed a lot to Steam punk's ideas and widespread. Especially the works of writers like Jules Gabriel Verne(https://en.wikipedia.org/wiki/Jules_Verne ), H.G. Wells(https://en.wikipedia.org/wiki/H._G._Wells ), and Edward S. Ellis (https://en.wikipedia.org/wiki/Edward_S._Ellis ) are credited for laying the foundation stone for the Steampunk sub culture and style.
Modern Steampunk
In the 1960s when the Steampunk as a vehicle for the future was almost dying away, the works of Keith Laumer (World of the Imperium – 1962) and Ronald W. Clarks (Queen Victoria's Bomb – 1967) applied a modern twist to the past technology. This revived the fantasies of steam driven machines once again.
The Word Steampunk
Unfortunately the word Steampunk was never used all along until in the late 1980s.
At first the word was used as a tongue in the cheek variant for cyberpunk by the science fiction writer K.W. Jeter as he was trying to find a name for Victorian fantasy works by Tim Powers, James Blaylock and so on.
Steampunked structures around the globe.
There are countless of Steampunk designs around the globe, from gigantic master pieces to tiny objects like pens are all over. It is beyond this post to address each and every design out there but to give the readers an idea this post will look at few examples of Steampunk public spaces and a few master pieces.
Public Spaces examples
Oamaru Steampunk City, New Zealand
Oamaru is a city 3 hours south of ChristChurch in the South Island. It was formerly famous for well blue penguins and well-preserved Victorian architecture in the country. That was until the "Agent Darling" came into the scenes in 2010. One Mr Lain Clark aka Agent Darling is credited for bringing about the Steampunk bug in Oamaru.
He and some enthusiasts started Steampunk movement that attracted a number of locals who started making Steampunk artifacts for display on their parades. Six years later, Oamaru became the world Steampunk headquarters after making it in the record books attracting the largest number of Steampunk enthusiasts.
2. Tokyo Disney Sea – The Mysterious Island
Tokyo Disney Sea has one attraction going by the name Mysterious Island that is Victorian era themed. This Island is actually based on Jules Verne's novels – the Journey to the Center of the Earth and Twenty Thousand Leagues Under the Sea. The attraction is set within the confines of Mount Prometheus where the famous Nautilus submarine made its last stop.
3. Six Flags Magic Mountain – California.
Six Flags Magic Mountain is famously known for the most number of roller coasters in the world. In addition to roller coasters they have a number of train and boat rides. Some of their attractions feature steam engines and Steampunk themes.

By Konrad Summers from Santa Clarita (Valencia) , California, USA – Six Flags Magic Mountain, CC BY-SA 2.0, Link
4. Paris Metro Station
This station is probably one of its kind. It was designed as a Victorian Era submarine and I bet it depicted the famous Nautilus. The subway station interior is all copper with rivets and other submarine stuff like gears are seen in the roof. In addition, everything was selected or custom-made to match the interior.
5. Disneyland Paris – Discovery Land.
Discovery land is themed after the visions of great men such as Leonardo DA Vinci, HG Wells and Jules Verne. It's more or less similar to the Disney Sea in Tokyo.
Master Pieces examples
Steampunk Locomotive in front of the Steampunk headquarters in Oamaru, New Zealand.
After the Oamaru city established a hall in the city that became the Steampunk craze headquarters, they then place a Victorian Era locomotive as their symbol.

By Reinhard Dietrich – Own work, CC0, Link
2. Gigantic Steampunk Turtle in Indonesia – by Gaf Ono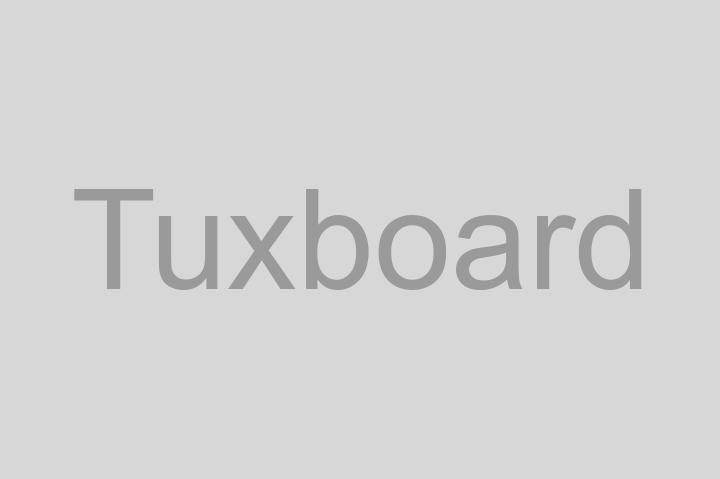 Ono Gaf an Indonesian artist found a great way to take care of metal junk. He picked up any metallic junk especially machinery related and put it together to form a gigantic turtle back in 2014. Since then, he has done may such projects small and big.
3. Tim Wetherell's Clockwork Universe sculpture – Canberra, Australia.
The artist Tim Wetherell created a large wall clock in 2009 representing the concept of clockwork universe. The idea of clock universe was that the world is a great machine that moves like clockwork without the interposition of God.
4. Paul St. George's Telectroscope – London City Hall and Brooklyn NY.
This is an interactive video installation that links the city of London to New York. People can in front of the Teletroscope in London can literally see their counterparts in New York and interact.

By Picture taken by the uploader. – Own work, CC BY-SA 3.0, Link
Steampunk Bizarre Fashion
Over the years, steampunk as a sub culture developed a fashion taste that was influenced by steam machinery designs. In the Victorian periods getting Steampunk goods wasn't an issue but with modernization the Steampunk fashion was hard to find as many factories stopped producing such. The industry shrunk and was left in the hands of a few enthusiasts or artists.
Now the renewed interest in Steampunk culture has never come at a better time than the digital marketing age we are in. The few enthusiasts and producers can now reach their target markets easily selling their bizarre fashion goods online. What makes Steampunks good unique is their aesthetic artistry and robustness. They were built to last and to stand out. Let's have a look at a few Victorian era items that can spice up your fashion.
Steampunk Watches
THINKGEEK TESLA WATCH
Please click here to see my review of this item.
This watch is very collectible. It's a bit heavy since it is robustly built in brass. It has two faces, big and small as you can see on the picture. The smaller face is the seconds face. For more details please check out my review.
Carrie Hughes Vintage Steampunk open skeleton mechanical pocket watch
Yes, you read it right! It's a mechanical watch.
For people in their mid 40s and above they know how nostalgic a mechanical watch is. These days most mechanical watches that need winding are quite high end so owning one that is affordable is really cool.
It's a pocket watch that can be used a necklace or hang it someone where in your house, in your car, you name it.
Winner
Fashion Mechanical Wrist Watch Triangle Dial Golden Skeleton
This is a super cool steampunk theme mechanical watch at $30.
It has an elegant look and can go with any attire. Personally I like it with suits and dress shirts.
See my review (coming soon)
Steampunk Leather Wrist Watch
This is probably the best under $200 steam punk watch out there. It is handmade by Cuckoo Nest Art Studio in Florida.
Please check my review (coming soon).
Steampunk Bags
There are hundreds if not thousands of weird yet cool steampunk bags out there. To give you a bit of an idea what to look for when looking for steampunk bags, below are a few examples.
UonBox Women's British Vintage PU Leather Patchwork
This bag is vintage and chic. Although it is PU leather, it looks so really and the details are outlandish. For $36 no one can guess you got it that cheap. You can even buy and resell at a good profit if you have such business wit.
Steampunk Cosplay Steam Punk Clothing Leather Utility Belt girls Messenger Bag pack
This bag is cool for people on the move or those who need to use their hands freely. It has that cow girlish feeling or Texan beauty queen feeling.
Gender 2 Archer Cool Fashion Tactical Waist Bags.
This waiter's bag is super convenient. It has like 3 pouches with zippers and one phone pocket that comes with a zipper too. It is can take in a lot of stuff despite the size. Good for parents with kids, hikers, and those who needs their hands free.
For the brevity of this post, this concludes the steampunk talk. However, I hope you learn a few things about steampunk culture and whenever you are looking for that one bizarre gift you can always find something Steampunk or Victorian. And the good thing that most Steampunk goods are quite affordable. You can get anything for your budget.
PS: Please feel free to leave your own comment or answer the following questions if you have no comment. You can also write about the steampunk product you know.
1. What do you think of Steampunk?
2. Do you think Steampunk is a sub genre or subculture? why is that?
3. Would you consider wearing any of steampunk fashion goods or but any gifts? Why is that?